Splatter Paint
OPENING IN JUNE 2018
Wichita's Very First Splatter Barn!
Splatter paint in Maize, KS and in West Wichita, KS
Our Wichita Studio offers 1,200 Sqft of Splatter Room!  
Everyone leaves with something and a little messy!
Our studio also offers UV Black Light Paint Nights on Weekends! Kids Love to see everything glow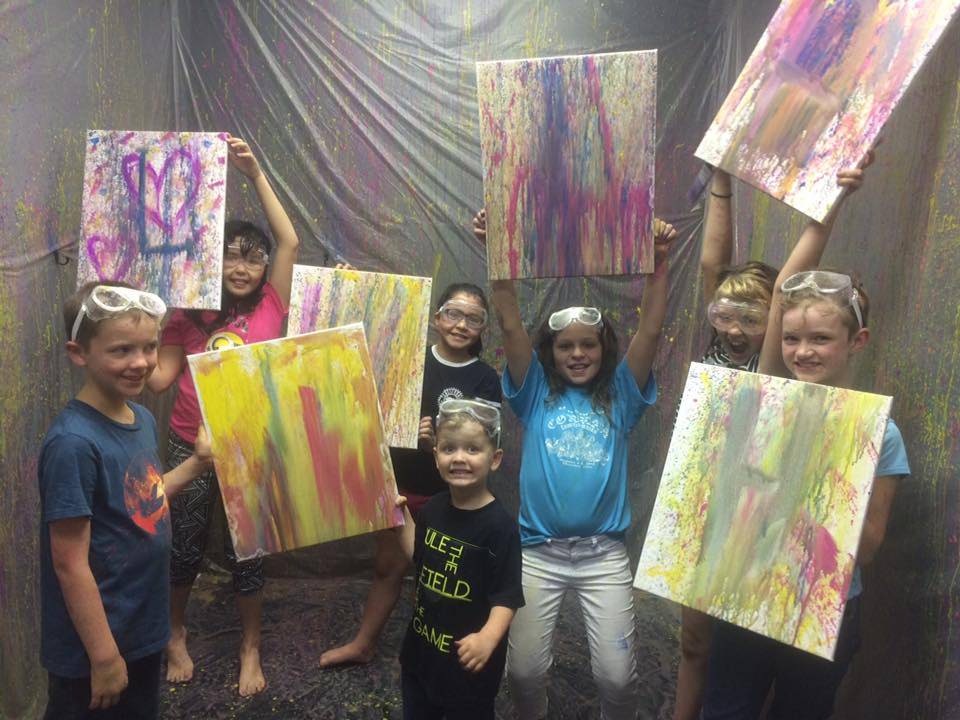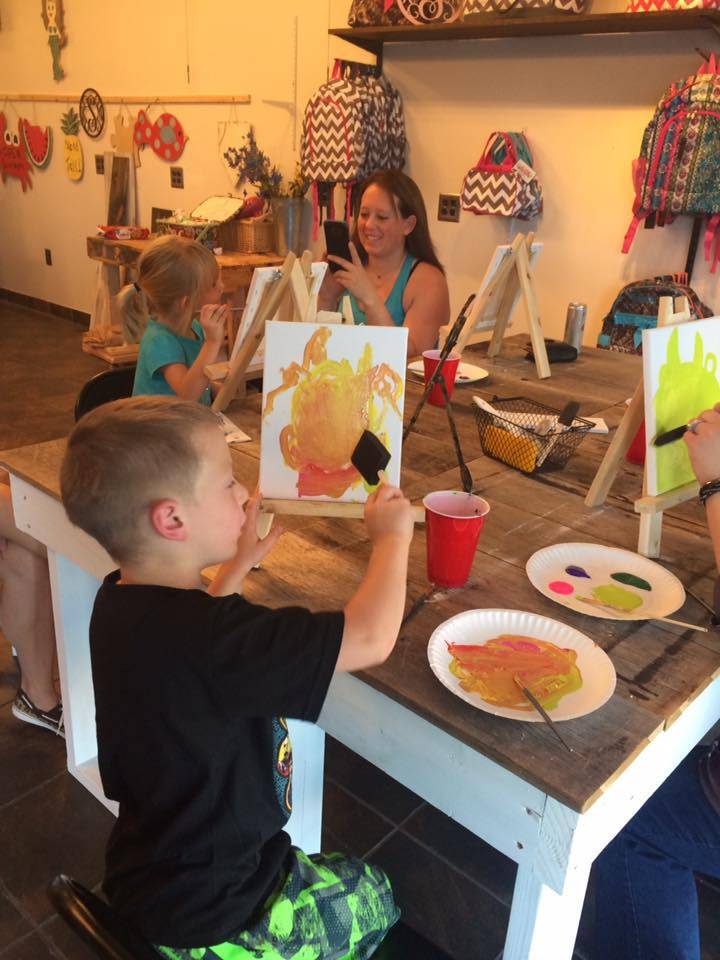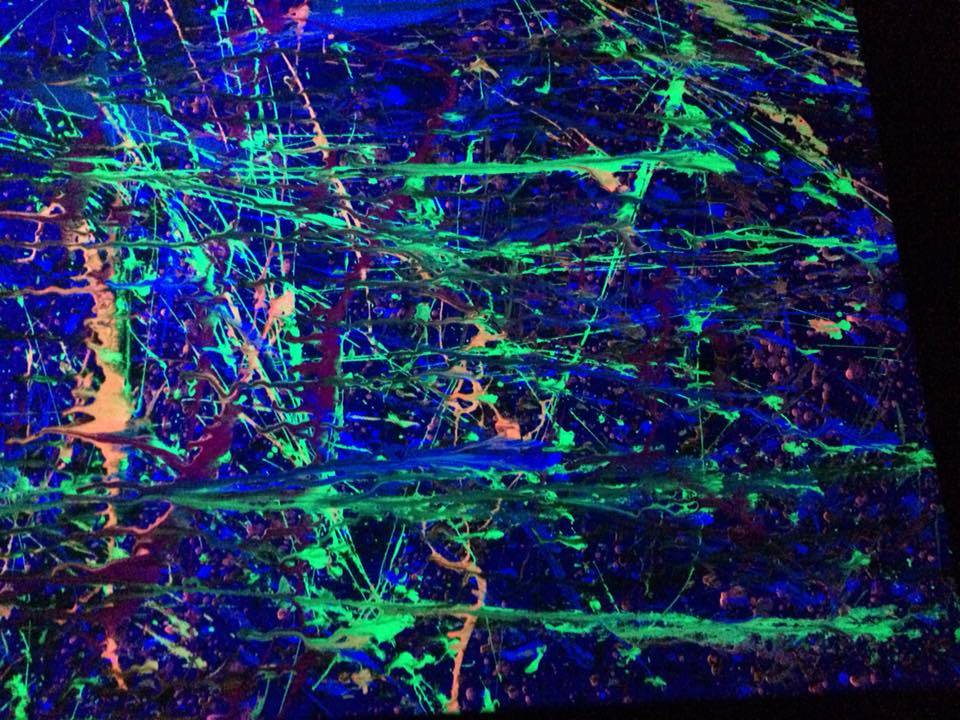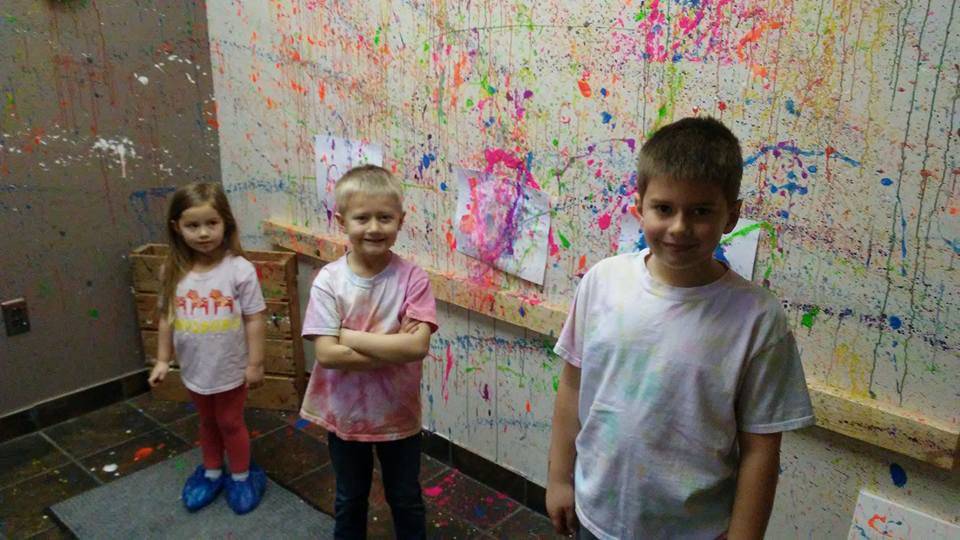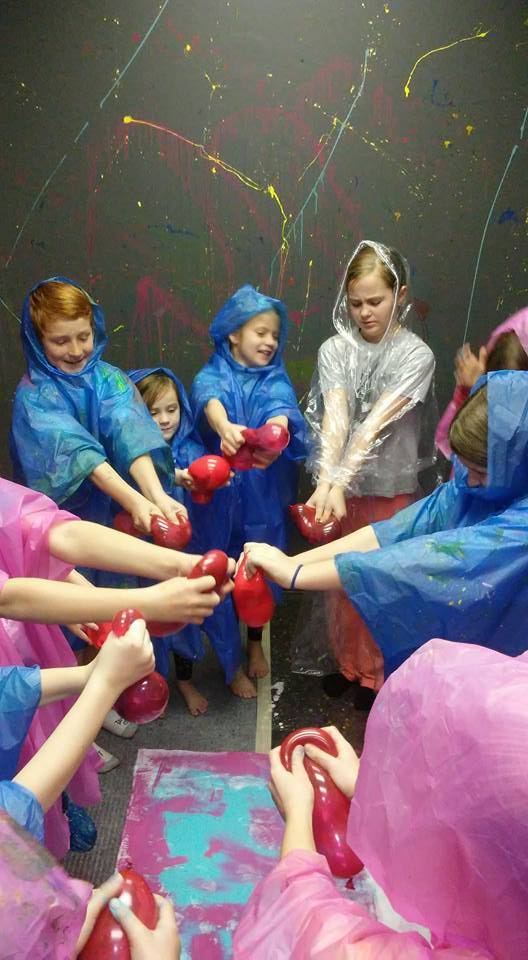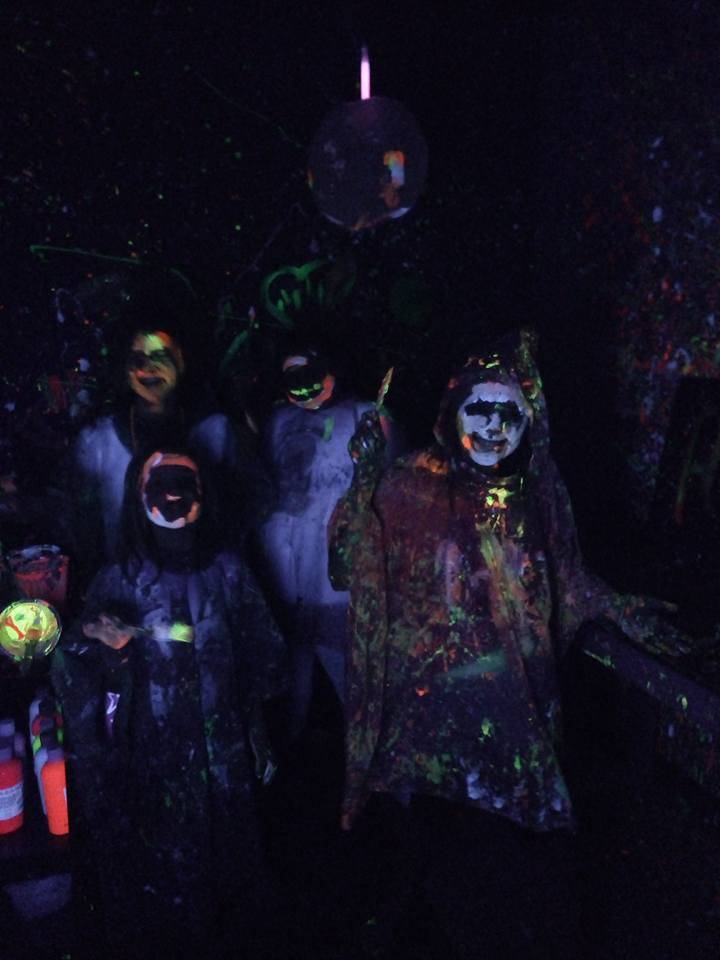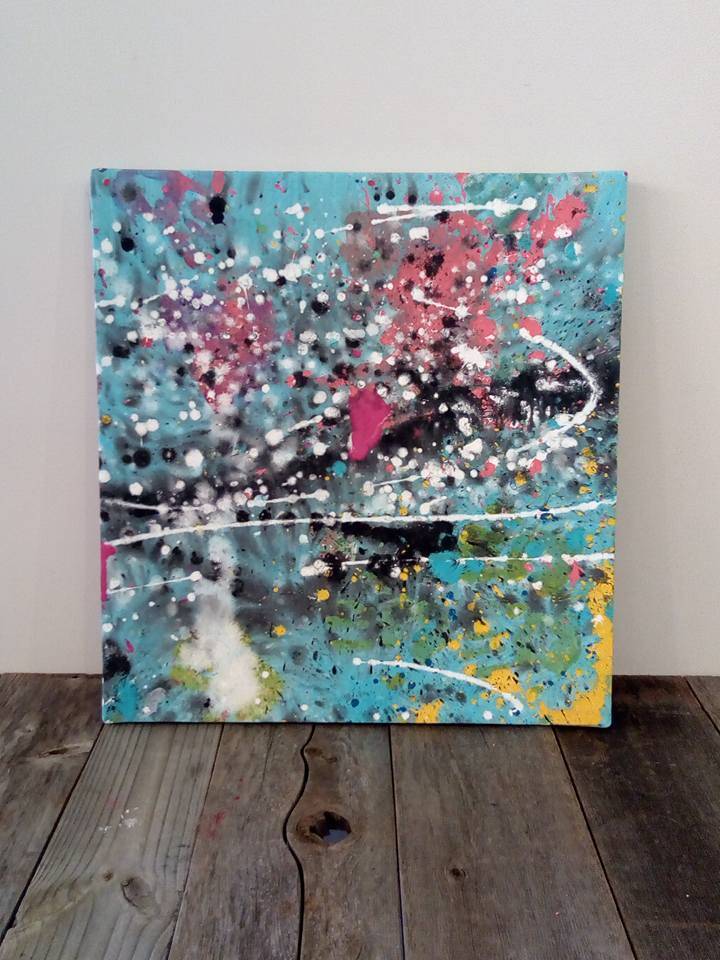 Splatter Paint Parties
Book a party or just come as a family Our splatter paint room is great for all ages.
Try some of our amazing tools to get the look you love; from squirt guns to paint brushes.
Located at:
Wichita: 4935 W. Central Suite 110
Maize : 5255 N Maize Road Suite 107
 Phone Number - 316-239-5135
------------------------------
**Open Splatter Paint**  
(By Phone Reservation Only)

$15 per person (Includes canvas panel per person)
-Add wood canvas for 12x12 $20.            
-Splatter experience maybe shared with others
** Splatter Party Package **
Our most popular party package. Try your hand at Pollock's action-style painting to create a joint 3ft stretched canvas mural for the birthday child. Each guest takes home their own splattered canvas board. This party includes use of our private party space for up to 1.5hrs: 30 min of painting and one hour of cake and gifts.
*Birthday child recives apron & Inital for party autographs
$250 Fri-Sun; $200 Mon-Thurs. 12 guests.
(Glow-in-the-Dark Blacklight Splatter Option- Add $25) (Additional guests $15)
 
*We provide protective gear such as goggles, shower caps, booties and robes or coveralls for the Splatter Room. Paint is washable but we highly recommend wearing clothes guests don't mind getting ruined.
We offer wash rags for cleanup but note you may still need to clean up at home.
Also, plan for transporting a wet canvas.  
Your masterpiece won't be dry for at least 24 hours.
For Large canvas we will call once canvas is dry we only hold canvas for 2 weeks as space is limited.